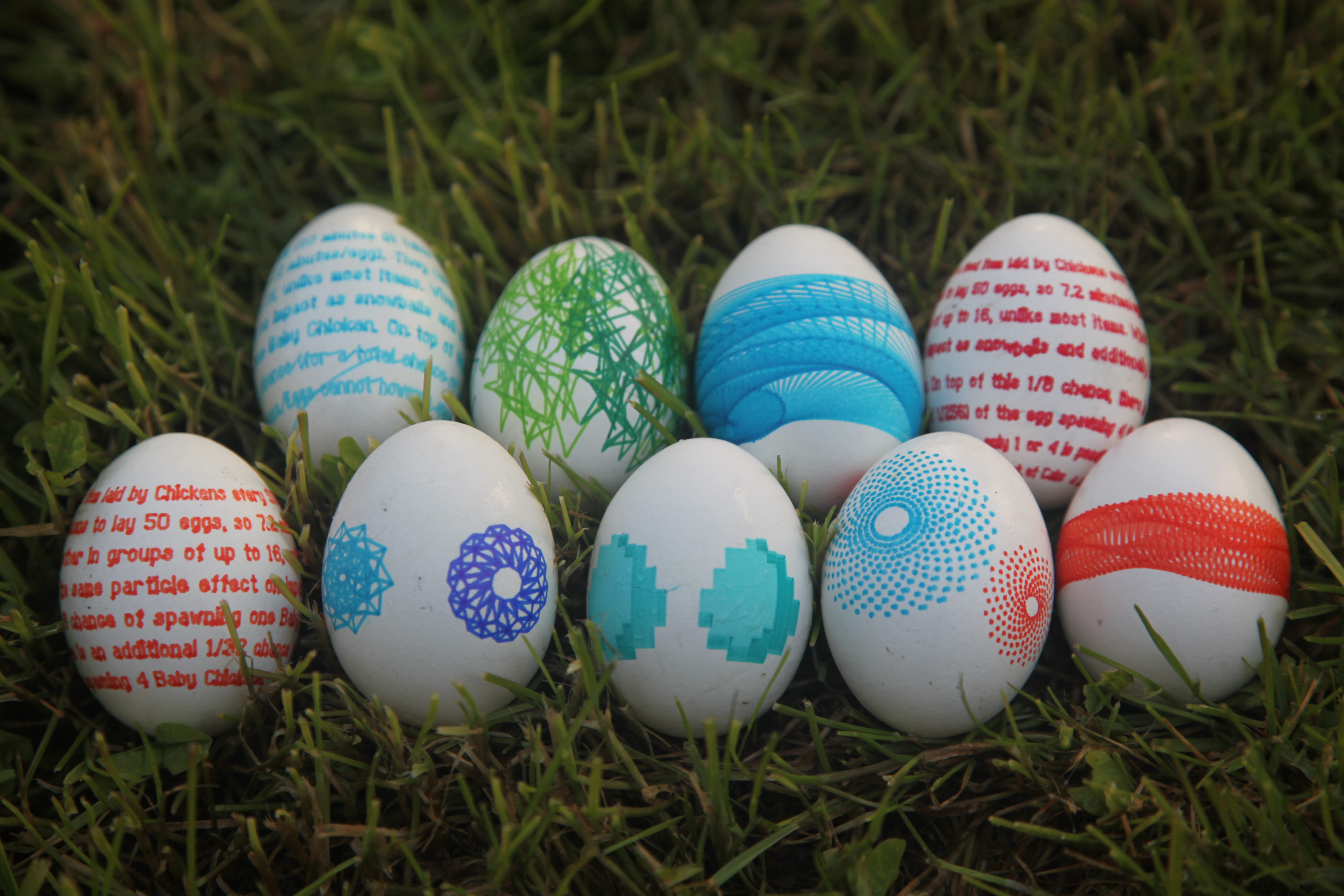 This year's eggs were designed using Nodebox and Inkscape.
Charlie worked mostly in Nodebox. It's patch-based programming was right at his level and copy, rotate and wiggle all got a lot of action.
Wyatt found inspiration in Minecraft and we worked together to write a letter writing script in Python to print out an wiki entry on egg. Then he created a vector version of the pixelated egg in Inkscape.
The video below shows some highlights from production.